There are a huge number of LED lighting suppliers in China, how do you find out the professional LED strip manufacturer that is right for you?
Finding the right one that fits your exact needs is no easy task. There aren't any cut-and-dried ways to find a quality supplier that can meet your demands 100%.
In this article, we're walking you through 7 Steps to find a reliable supplier or manufacturer from China. One that will help you meet your business goals.
1. Effective Ways To Search For A Supplier From China.
There are two main ways to conduct your search for a supplier from China. You can search online, or you can attend lighting events to get in touch with suppliers.
1.1  Do An Online Search.
Doing your search online might help you find the supplier you need. Start by using search engines like Google or B2B platforms such as Alibaba to narrow things down.
Google is a powerful search engine that can produce relevant results to your queries. Many companies leverage this platform when sourcing for different suppliers. When using Google search, make sure to use targeted keywords so that you'll only get relevant results. Some examples of keywords are:
LED strip supplier china
LED tape factory china
LED strip lights Shenzhen
LED strip lighting manufacturers, and so on.
You can always experiment and try various keyword combinations. Google allows you to find many high-quality suppliers from China. These suppliers have been around long, with track records of satisfied customers.
However, many suppliers haven't kept pace with the internet. These suppliers often have websites that are outdated, lack information, and are not search engine-optimized.
Browsing Through B2B Platforms
There are many massive B2B marketplaces out there where you can look for your next vendor. 
Alibaba, Made in China, and Global Sources are three of the biggest B2B platforms. You'd want to start your hunt in any of these three powerhouses. Alibaba is the biggest among the three, housing thousands of suppliers to choose from for your LED strip supplies. 
You won't have a hard time finding your particular niche. For LED strips, all you have to do is key in "LED strips" on their search bars. They'll then take you to the LED category, displaying the suppliers that come with that category.
Yet, there is a downside to that many listings. Since there are too many suppliers, it's challenging to pinpoint legitimate ones. It's not uncommon to come across wholesalers or even traders masking as suppliers. You're going to have to verify the legitimacy of the suppliers on your list. This process may take some time.
1.2 Attend Lighting Fairs and Exhibitions
Visiting a lighting exhibition is a surefire way to find a good supplier for your LED strips. When you go to an exhibition, you're more likely to find quality strip lighting suppliers. Most of the lighting suppliers will attend the two essential lighting exhibitions below.
Fair dates:
Every 6th – 9th of June 
Address:
China Import and Export Complex in Guangzhou 
Exhibit categories:
Lighting accessories, components, & equipment
LED technology
Luminaries
The Light + Building event in Frankfurt heads The Guangzhou International Lighting Exhibition. This exhibit is Asia's most prominent and most influential lighting and LED event.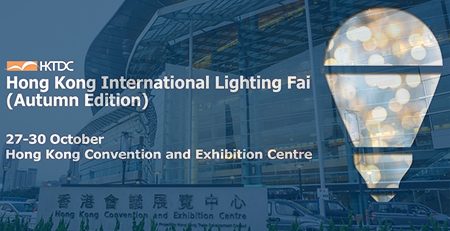 Fair dates:
Every 27th – 30th of October 
Address:
Hong Kong Convention and Exhibition Centre
Categories:
Commercial Lighting
Residential Lighting LED
Lighting LED Essentials
Smart Lighting & Solutions
Testing, Certification & Inspection
Trade Associations & Publications
The Hong Kong International Lighting Fair is another big event for the lighting industry. The fair lets innovators worldwide showcase their latest designs and technologies. It exhibits new lighting products, ideas, and trends.
2. Reviewing Your Shortlisted Suppliers.
After going through your search, you'll want to shortlist a couple of suppliers that you'd like to contact. Here's a couple of things to check when reviewing a supplier:
A company's website can tell a lot about a company's reliability and performance. Apart from content, domain history gives away quality and credibility.
An excellent tool for finding out a domain's registration date is WhoIs (Domain Tools). Apart from showing registration history, this tool also reveals a company website's legitimacy. 
The older a website domain's registration period, the longer the company's history could be. A company with a long history could be a good sign of authority and expertise. 
A professional suppliers have laser focus on a very narrow product category. Many of them are even niched-focused to ensure quality and better service.
Generally, suppliers with multi-category operations tend not to be professional factories. For all we know, it could be a trading company. Experienced, reputable suppliers maintain a very narrow product category.
Normally, a professional manufacturers can promote credibility by ensuring their website has a good design.
If the supplier you're eyeing has a good website user interface (UI), chances are it's a credible supplier. Keep an eye out for valuable content and high-quality visuals, which state an eye for quality.
Another aspect to look out for is a great user experience (UX). Reputable companies ensure that customers can navigate their sites easily.
When it comes to location, we suggest narrowing down suppliers in Guangdong province. It's home to most LED lighting factories in China.  
Zhongshan City, the "Chinese Lighting Capital," manufactures 50% of decorative lighting across China. Foshan, Huizhou, and Dongguan city are also LED manufacturing hubs specializing in commercial lights. Another notable city is Shenzhen. Most large and reputable LED strip light manufacturers can be found there.
One of the ways that you can verify a company's reputation is by googling it and adding the words "scam" or "fraud".
It's best to avoid companies that get negative reviews or labeled as scams online.
3. Reach Out To Your Chosen Suppliers.
Now that you've thoroughly narrowed down your potential suppliers, the next step is to reach out to them. You'll want to ask some questions, negotiate for prices, or request some samples.
When doing an email message to a supplier, make sure to keep it professional, with just a few sentences. Tell the supplier a bit about your company, and ask about your questions. 
Here's a sample template of a clean and concise email introduction:
Hello,
My name is Mark, and I'm with VSD. 
We have been innovating in LED Strip lighting products in linear LED solutions for over 20 years.
We have worked with various LED strip suppliers, and now we need to find a new one to fulfill our business volume.
We are interested to know about your company and if you can meet our expectations.  
The business we can offer is substantial, so please let us know more about your company.
Your questions:
…………..
Doing this can stir up the attention of your potential supplier. After all, they get a lot of inquiries daily. You'll want to stand out.
Of course, the email you write could be very different based on your request.
4. Ask The Right Questions Beforehand.
When communicating with a supplier, Be detailed in your queries to also get clear answers. Below are some of the most compelling questions you could ask a supplier to verify their ability.
4.1 Some Practical Questions You Can Ask
Get into details such as the company's foundation date, turnover, and production capacity  —  Knowing these details gives you a better view of how the company performs.

Ask how many workers and engineers the company employs  —  This lets you know about the company's talent and labor capacity.

Get to know their primary target markets to see if it encompasses your business.

Are they participating in a lighting exhibition? If they are, there's a good chance that they're an experienced and reliable supplier.

What certifications do they have? — Here are some of the best ones to watch out for:
UL Certification
UL is a reputable third-party testing organization. A UL certification is the hardest to get compared to other safety credentials. Only the biggest and most reliable factories will get approved for this certificate.
CE Certification
A CE Marking signifies that a manufacturer or importer's goods satisfy the European health, safety, and environmental protection standards. CE markings are mandatory authentications. All suppliers are required to obtain this certification.
TUV Certification 
This certification is awarded by the TUV, a group of independent companies. The TUV will conduct tests to ensure that a product, service, or process is safe and hazard-free before awarding this certificate to a company. This certificate has worldwide recognition. It denotes reliability and quality for a particular product, process, or entity.
4.2 Asking About LED Strip-Related Questions
Knowing clearly how to choose high-quality LED  strip lights is very important for you to find a professional and reliable LED strip factory in China. you'd want to make your questions as clear as possible. Here are some of the most common yet crucial queries that clients must ask a professional supplier:
Most suppliers will outsource their LEDs. Outsourcing allows suppliers to provide quality strip lights to their clients while cutting costs.
High-quality suppliers, while fewer, stand out by operating their own packaging workshop. They do this for two main reasons: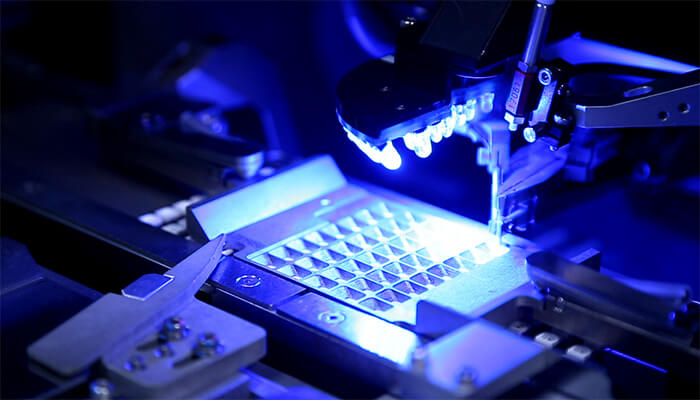 To Provide Better Color Consistency
Top strip light manufacturers ensure color consistency by developing color variation control methods. 
These manufacturers use advanced binning selections to ensure consistent color temperature. Smaller manufacturers can't control or influence this process since they outsource.
Better Delivery and Quality
Big manufacturers enjoy many other benefits by running their packaging workshops. One of which is the ability to control the materials used in the LEDs. Another benefit is that they never have to worry about inventory depletion.
Even if inventory runs out, they can start production, taking less than two weeks to finish. Suppliers who outsource risk running out of inventories without immediate replenishments.
The complete production process of Myledy help you to have a fully understanding of the production of led light strip lights.
A good supplier must be able to provide a broad CCT range. CCT come in both regular and special color temperatures. All suppliers can provide regular ranged CCT since they're considered a staple. 
The regular CCT are: 2400K, 2700K, 3000K, 4000K, 5000K, and 6000K. 
The special CCT are: 1800K, 2000K, 2200K, 2500K, and 3500K.
For the unique color temperatures, you won't be able to expect every manufacturer to carry them. 
While suitable suppliers carry your typical color temperatures, the best ones will provide customized services.
You can ask a supplier if they can provide customized CCT. 
Cutting ties with your previous supplier but still like to maintain the same CCT they provide? Ask your new potential supplier if they can customize the LEDs for you. Just provide them with a sample LED and ask if they can offer the same thing. 
* LED Color Range — Your typical colors for LED strips are red, green, blue, yellow, and amber. Color names can sometimes be misleading. The best way to know if a particular LED has the right color is to ask its wavelength in nanometers (nm). For example, you can ask the supplier if they can produce 620nm red or 450nm blue.
LED Materials
The primary materials that comprise an LED are essential. You might want to get into detail with the supplier regarding these aspects:
* Chip Brand
Chips are integral to every LED. These tiny devices play a crucial role in an LED's light quality. You can ask for brand names of the LED chip since quality often comes after a known brand. Some of the best chip brands are Epistar, Bridgelux, and Nichia.
* Lead Frame
Lead frame is another essential material contributing to an LED's performance output.
If you want stable and robust frames, opt for ones that are made of Red Copper. Keep in mind that while powerful, these frames come in a more hefty price tag.
* Bonding Wire
You'll need good quality wires to connect LED dies to lead frames.
Wires made of 99.99% pure industrial gold result in higher LED quality. On the other hand, impure gold or alloyed gold tends to weaken the wire bonding process. These inferior materials compromise LED quality.
* Phosphor
Phosphor coating is a key step in the LED production process. Intematix-made phosphor adds a protective layer to the LEDs and eliminates UV damage. It ensures your LED lights function well when installed outdoors. Be wary of cheap phosphor coating, as they can do harm to an LED's quality.
PCB Quality
PCBs with superior materials function better at holding an LED's electrical components. Strip lights use two types of PCBs, single layer and double layer. Whichever you prefer, see to it that your potential supplier carries it.
These boards have a substrate and a conductive layer protected by silkscreen and a solder mask. They are light, only having 1-oz of thickness.
As their name suggests, these boards have a dual copper layer. They're thicker and heavier compared to a single-layered PCB. Their denser structure makes them more durable. Enough to withstand higher currents while having better heat dissipation.
Double-layered PCBs are costlier compared to single-layered variants. But, they are with better heat dissipation, stability, and longer service life. 
Consider Copper Thickness
When shopping for an LED strip, you must always consider the copper thickness. PCBs with a higher copper thickness generally have better overall performance. If you need high-power LED strips, you'll want to ensure that copper thickness is at 2-3-oz.
And here we'll use silicone gel-coated LED strips as an example. These strips go through a seven-step testing process during their production.
Step 1 – Baking the LED Before Mounting
LEDs are stored in moisture-proof packaging. But, moisture may still find its way inside the packaging after a certain period.
LEDs must be baked again in an oven at 80 degrees C to ensure that moisture is absent. The baking operation varies in lengths depending on how long the LEDs have been left unused:
* 12 hours for LEDs sitting for less than three months
* 24 hours for LEDs sitting unused between 3 – 6 months
* 48 hours for LEDs sitting unused for over six months
Step 2 – Preliminary Inspection After Mounting
Color shifts and current leakage can occur after the LEDs have been surface mounted on the PCB. To ensure that every strip is functional and rightly colored, the manufacturers will do a strict manual inspection. 
These visual quality checks also ensure that every LED has no component misalignments in solar bridges.  
Step 3 – Aging Test After Soldering
LED strip must go through an aging test before they are deemed ready for consumers.
An aging test can root out faults such as LED flashing, dimmed lights, lack of soldering, and many others. Aging tests can last from 8 – 24 hours. The time could be shorter for regular strip orders.
Step 4 – Visual QC Inspection After Aging
Careful visual inspection will be performed after aging. 
They can reveal defects such as misalignments, soldering defects, and PCB board damages. A visual inspection can also spot dead LEDs or color-shifted LEDs.
Step 5 – Second Aging Test After Adding The Gel Coating
After adding the silicone glue, there might be some defective LEDs among specific batches. 
To ensure that every LED is functional, they are aged on more time to root out potential problems.
Step 6 – Another Visual QC Inspection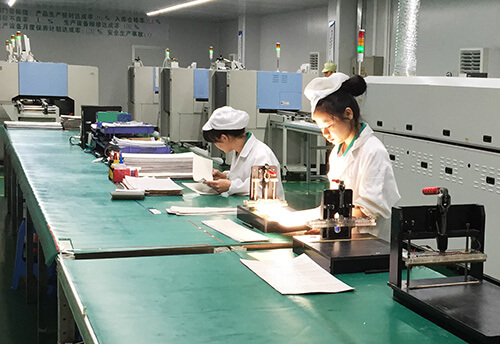 After the second aging test is done, manufacturers might conduct another visual inspection.
High-quality manufacturers ensure that each LED unit is operable to avoid quality compromise. 
Step7 – Final Random Inspection After The Packaging is Finished
This QC inspection is crucial. It is the last chance for manufacturers to catch issues in the products and fix them accordingly. Every little detail is checked during this final inspection. Inspectors go over quantity, average product quality, packing conformity, and other essential facets.
Knowing the types of reports a supplier provides lets you gauge if they can fulfill the quality you seek. Below are some examples of test reports that suppliers make. 
LM-80 report
LM-80 is a standard testing procedure used to measure an LED's lumen depreciation over a period and under predetermined conditions.
LED strip manufacturers and designers must know how fast an LED's light output will depreciate to determine its service life. While an LM-80 test result doesn't fully tell a strip's long-term performance, it's integral nonetheless. 
IES Files
Photometric testing is performed to test the quality, color, and spatial distribution of light emitted from an LED.
Results presented in a photometric test are formatted as IES files. These files are generally used in the lighting industry to visualize lighting qualities in designs and renderings. Not all suppliers have an IES test room. Make sure to ask your supplier if they can provide IES files for all your purchased LED strip lights.
Spectrum Test Report
A spectrum test reveals if the essential photometric characteristics of an LED product are under the correct specs. A spectrum test measures the following:

Total Luminous Flux

  —

The total light output of an LED strip lights.
Luminous Intensity Distribution — A visual representation that shows the direction and intensity of an LED light emission
Electrical Power Characteristics — These are electrical qualities of an LED product, such as its voltage, wattage, amperage, etc.
Luminous Efficacy —

This calculates the quality of visible light from a light source.

Color Characteristics —

An LED light's color attributes (CRI and CCT)
Having a spectrum test report comes in handy, allowing you to know if a supplier's products can meet your specific requirements.
Many businesses need customized services from their suppliers to fit specific needs and markets. If you're one of these businesses, ensure that your supplier can provide personalized products.
Here are three essential factors that make a supplier fit for customized services: 
The Ability to Do A Complete Linear Lighting
Some suppliers can take requests to assemble LED strips into different linear lighting profiles.
If you need a way to customize strips and transform them into the profile of your choice, make sure that your potential supplier has the ability to do that.
There might be some aspects of your required LEDs that you need to customize. 
Many suppliers can provide customized versions of these essential LED features such as strip length, PCB designs, and special led strip connectors.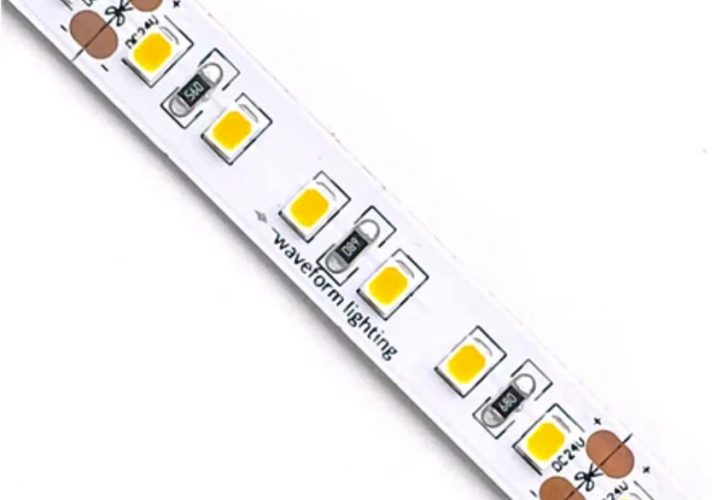 You might want to rebrand a manufacturer's product to make it your own. In this case, you can ask the supplier if they can rebrand their strips, placing your company's label instead.
For example, you might opt for having your logo printed on each PCB.
4.3 Questions Regarding the Terms of The Deal.
Apart from technical information about products and processes, knowing about supplier terms is equally important.
Here is some of the information you'll need to get from your supplier regarding their terms before closing the deal.
The Supplier's Payment Terms 
Every supplier has its standard payment term that considers factors such as order quantity and even supplier-client relationship. You can try to negotiate these terms to get a better deal for your company.
A supplier's MOQ requirement is the minimum order quantity that they'll allow a client to purchase.
Know your supplier's MOQ requirements early to determine if you can meet the minimum order quantity they're willing to produce and deliver at once. 
A supplier's order lead time is how long it takes to satisfy a customer's order, from confirmed sale to delivery. Companies that don't take too long to fulfill customer orders are whom you'd want to do business with. 
Warranty Terms and Refund Policies
While a good supplier ensures that every unit is sound, getting 100% faultless products is challenging.
Your ideal supplier must be able to provide a warranty against defective products and poor quality. 
Warranties are commonplace in the lighting industry. It allows suppliers to create trust and value among customers. Refund policies are also in place if buyers want to return their bought items when they're not satisfied with the quality. It's a good idea to remember that these terms aren't set in stone. A good supplier is always willing to listen to a client. Make sure to try and negotiate for the terms that fit more to your preferences.
5. Pick Out The Most Suitable Suppliers.
After getting all the information from your supplier, it's time to pick the most suitable ones based on what you've gathered. Let's go over some details that tell if a supplier is a right fit for you:
If The Supplier Can Matches All Your Requirements
After shortlisting a lot of suppliers, some ought to match all your requirements. You may need a specific light color or a particular number of units per order. The supplier you'll pick should meet these requirements, even satisfying your order quantities within their MOQ.
One other thing to ensure is if your chosen supplier has certificates to your country.
If The Supplier Can Provides Great Communication
Communication is essential when dealing with a supplier, especially ones from overseas.
Watch out for the way a supplier's rep communicates. Professional suppliers make great efforts to understand a client's requirements. See to it that all questions are answered in a professional and timely manner. The way a representative communicates with you says a lot about the company. Poor communication can mean bad service down the line.
6. Confirm Their Price and Request Samples.
Trying before you buy is always a sound decision. You want to make sure that everything you need about the product is present. Suppliers are always willing to provide samples so you can learn the quality of their products.
By ordering samples and having them shipped to you, you can:
See first-hand a supplier's shipping time

See their packaging quality.

Experience the product's quality.
A great practice is to order samples from at least 3-5 suppliers to give yourself options. Getting samples from multiple suppliers allows you to compare shipping times, product quality, communication, and prices.
6.1 The Samples We Recommend You Take:
CCTs could be: 1800K, 2000K, 2200K, 2400K, 2700K, 3000K, 3500K, 4000K, 5000K, and 6000K.
The reason: The 2835 120LED 9W is the most popular strip on the market. Always check what CCTs your suppliers can provide.
2835 120LED 9W 24V/12V – Any CCT but with different IP ratings.
Here are the different IP ratings you can ask for:
IP62 silicone gel coating
IP65 extrusion silicone sleeve
IP65 heat shrinking tube
IP68 silicone sleeve with silicone injection
The reason: Asking for samples with different IP ratings allows you to see what's available. Also, don't forget to check the quality of the waterproofing materials.
High-powered LED strips can get higher luminous and need thicker wires and thicker PCBs to function correctly the same time.
Seeing a supplier's high-powered LED allows you to check if it contains the right specs and sizes.
A high consistency LED strip that's less than 3 SDCM
Many suppliers will claim that their CCT color consistency is 3 SDCM or lower. However, very few can actually deliver this color consistency.
Apart from what's mentioned, here are a couple of other samples you can request:
A high-efficiency LED strip that's up to 180lm/w.

Colorful LED strips, RGB, RGBW, tunable white, or addressable.
You probably can think of other samples you can request based on the nature of your business. By grabbing these samples, you'll be in a better position to determine if a supplier's product fits your bill.
6.2 Some Tests You Can Do To Verify Quality
Upon getting your hands on the samples, you can run them on various tests to see if they are in the correct specifications.
You can run your own spectrum test for the samples you took from a supplier.
Using an integrated sphere, you can test various characteristics such as lumens, CCT, CCT consistency, and CRI. See if your spectrum test results yield the exact specifications that your supplier claims.
The extent of voltage drop varies by manufacturer and is dependent on the raw materials used to manufacture the strips.
You'll need a voltage tester plugged in a DC power supply for this test. Simply just get the same type of product samples from different suppliers. For example, you might choose to request a 24V 9.6W 8MM 120LED/M for each of your selected suppliers.
Make sure the power voltage is 24v, and check the tail voltage of different strips. A lower voltage drop indicates a thicker copper PCB that produces less internal resistance. Because of its thickness, the PCB handles power and heat dissipation more efficiently.
Excess voltage doesn't go well with electrical equipment, and LEDs are no different. Voltage surges can cause LED strips to overheat and short-circuit.
You can do an excess voltage test to see how long your samples can safely operate under a high voltage condition. Say your samples are 24V DC. You can try and run them under a 30V voltage just to see how they'll perform. Samples that remain firm and stable longer under higher voltages signify excellent manufacture and materials.
7. Visit the Factory Or Do A Live Video Call.
Seeing a supplier and its facility in person is the best way to know if it's the perfect match for you. It's worthwhile to visit since it's better to negotiate and discuss details face to face.
Now, you probably won't have the time to visit every single supplier on your list. You can follow the steps outlined earlier in this guide to narrow it down to just one or two efficiently. After trimming down your list, you can finally jump on a plane and visit your preferred ones in person.
With the onset of the pandemic, flying over to China may not be possible from your country. That doesn't mean you can't get in touch with your chosen supplier. You can always request a video call and ask your supplier to show you its facilities. Ensure to keep tabs on details such as professionalism and sales rep English communication skills during your call.
The Top Five LED Strip Light Suppliers From China
Signcomplex limitied
Signcomplex Ltd., found in 2006 in Shenzhen. Years ago, acquired another well-known led factory "Rishang" in Shenzhen a few years ago.
By now, Signcomplex has hundreds of workers and advanced LED lighting facilities and variety of products of LED strip light, LED panel etc. The company is TUV registered. 
General Lighting
General Lighting, founded in 2008 and located in Dongguan city, is a national high-tech enterprise for LED low voltage strip, LED high voltage strip, LED neon strip etc.
The factory have more than 100 patents in domestic and international market, also passed certification such as CE, UL, SAA, RoHS, REACH, CB, ErP, LM79, LM80 etc.
Myledy is a family-owned company that was founded almost two decades ago. Its manufacturing process features cutting-edge equipment inside a 30,000 sq.m facility.
Like every top LED supplier in China, Myledy controls each detail of its production under a strict quality system. One thing that sets it apart is its focus on developing LED products with flawless color uniformity and consistency.
Blueview
Blueview was founded in 2004 and has already grown into one of the leading providers of various lighting systems. Its factories have acquired multiple certifications regarding safety and quality.
This company lets out 20 new products annually, with over 50 patents already at their disposal.
Shenzhen GuoYing Optoelectronics Co. (EStar)
This company is known for producing high-quality LED strip lights, linear luminaires, and panel lighting. Like other top manufacturers, it handles its production using high-tech production lines and manufacturing facilities.
Optoelectronics Co. also uses advanced electrical testing devices such as Spectrophotometer and Goniophotometer to produce accurate IES, and LDT reports.
Huacai Group (Colors)
The Huacai Opto-electronics company is yet another high-tech premiere manufacturer founded in China in 2008. Their main brand, "Colors," specializes in producing high-quality LED lighting systems.
It boasts an independent R&D focused on developing systems for general, decorative, and auxiliary lighting. They also do customized lighting for different applications.
Having a professional and reliable supplier is the key to your business success.
Choosing the perfect fit isn't always easy. The process is often lengthy, with many variables to consider. Finding a reliable vendor requires patience and a bit of effort. But, if you follow the proper steps down to the last detail, you'll soon find yourself with a partner that can act as an invaluable asset to your company.
Check out Myledy Lighting now and see how we can help you succeed.