This is a brand new connector specially designed for COB led strip lights, it can get rid of the dark area by the improve design. In addition, this connector is smaller and can be flexibly installed in a compact aluminum profiles.
IP20 COB strip connectors are an excellent and reliable way of joining COB LED strip to strip or strip to cable.
They are specially designed for COB led strip. You just need to insert the COB led strip into the clamp position of the connector. This will make a strong physical and electrical connection ensuring a reliable joint.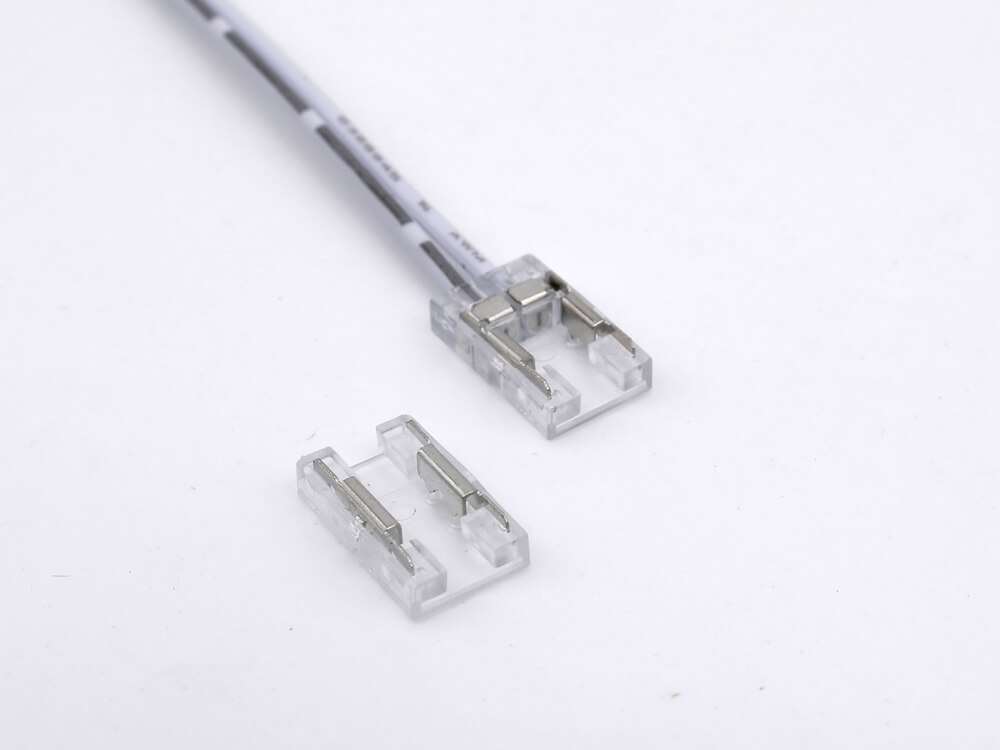 For 2 Pin 8mm PCB, single color, IP20 non-waterproof LED strip
Item No.
LD-NC0802
LD-NC0812
LD-NC0822
Joint Type
strip to strip joint
strip to power
strip to strip bridge
Standard Wire Length
/
15cm
15cm
Working Voltage & Current
DC3V~24V 5A
Wire Gauge
2*20AWG / 0.52mm2
Head Size
15.6*9.6*3.3mm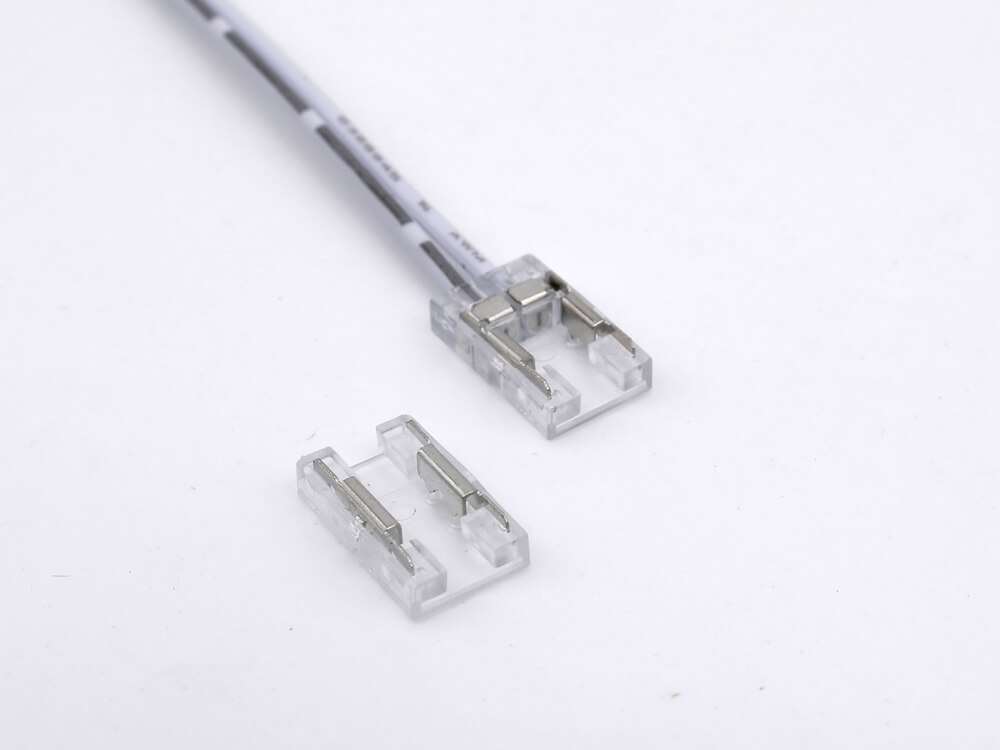 For 2 Pin 10mm PCB, single color, IP20 non-waterproof LED strip
Item No.
LD-NC1002
LD-NC1012
LD-NC1022
Joint Type
strip to strip joint
strip to power
strip to strip bridge
Standard Wire Length
/
15cm
15cm
Working Voltage & Current
DC3V~24V 5A
Wire Gauge
2*20AWG / 0.52mm2
Head Size
15.611.6*3.3mm